Form Analytics
Track & optimize forms, automagically.
Are you losing 76% of sales online?* Find out now, and automagically optimize your forms to re-engage leads — with Insiteful™.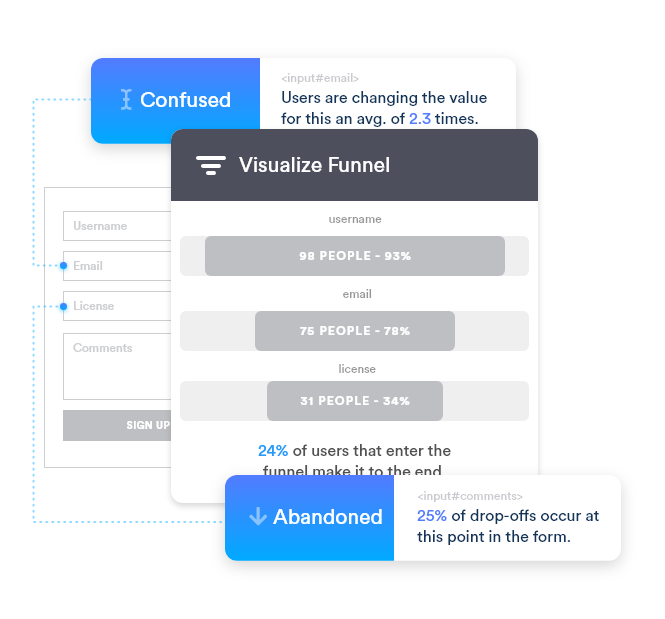 Smart Insights & Recommendations
Effortlessly identify the leaks in your funnel
Don't spend hours on session replay: Insiteful automatically identifies fields that are often abandoned or confuse users, providing straightforward & actionable recommendations to improve your form experience.
Avg. Conversion Lift: +10% deals closed
Get Started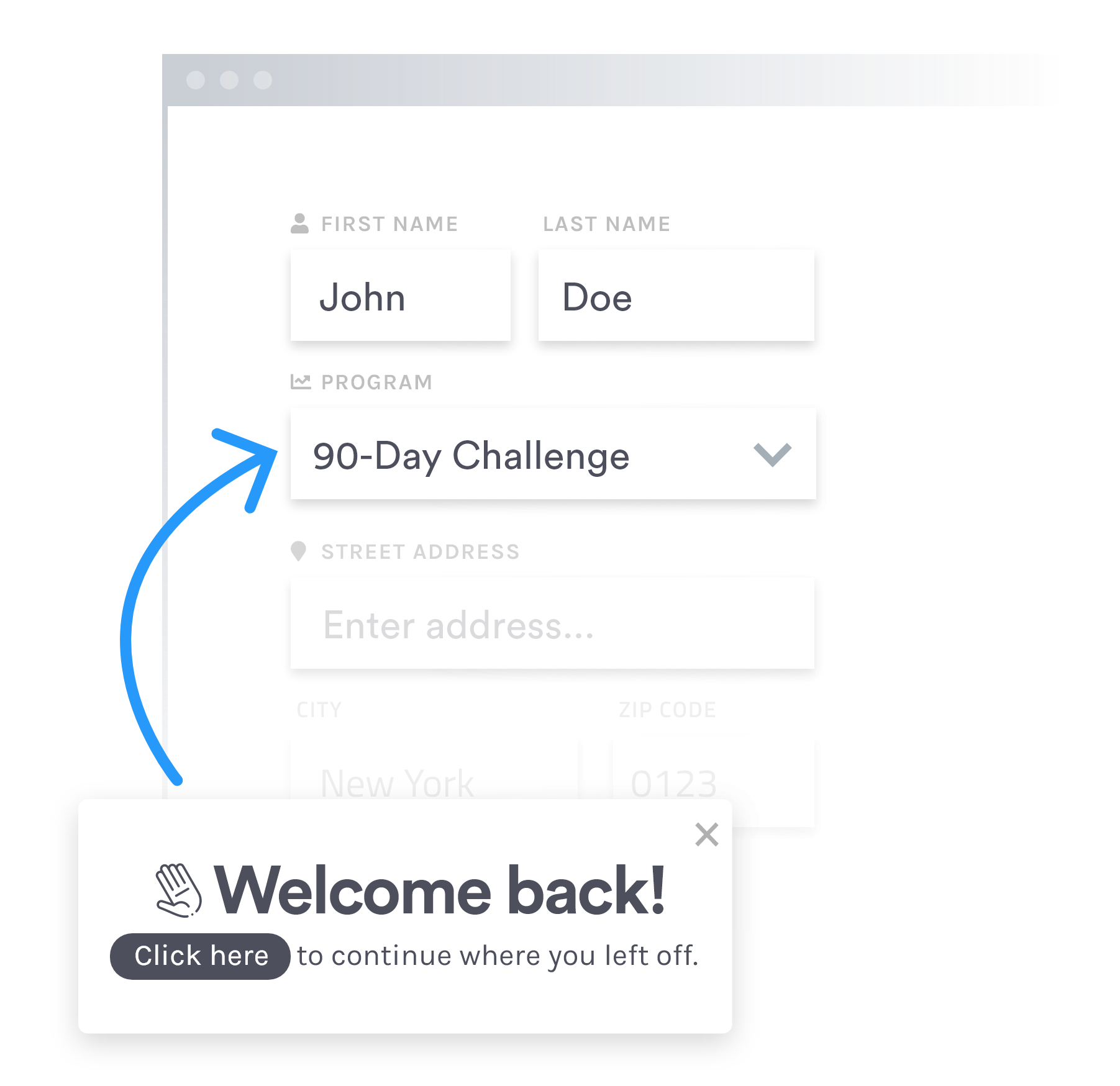 Lead Re-engagement
Deliver a seamless experience for returning users
A seamless experience for returning customers to pick up right where they left off on your site.
Avg. Conversion Lift: +12% deals closed
Get Started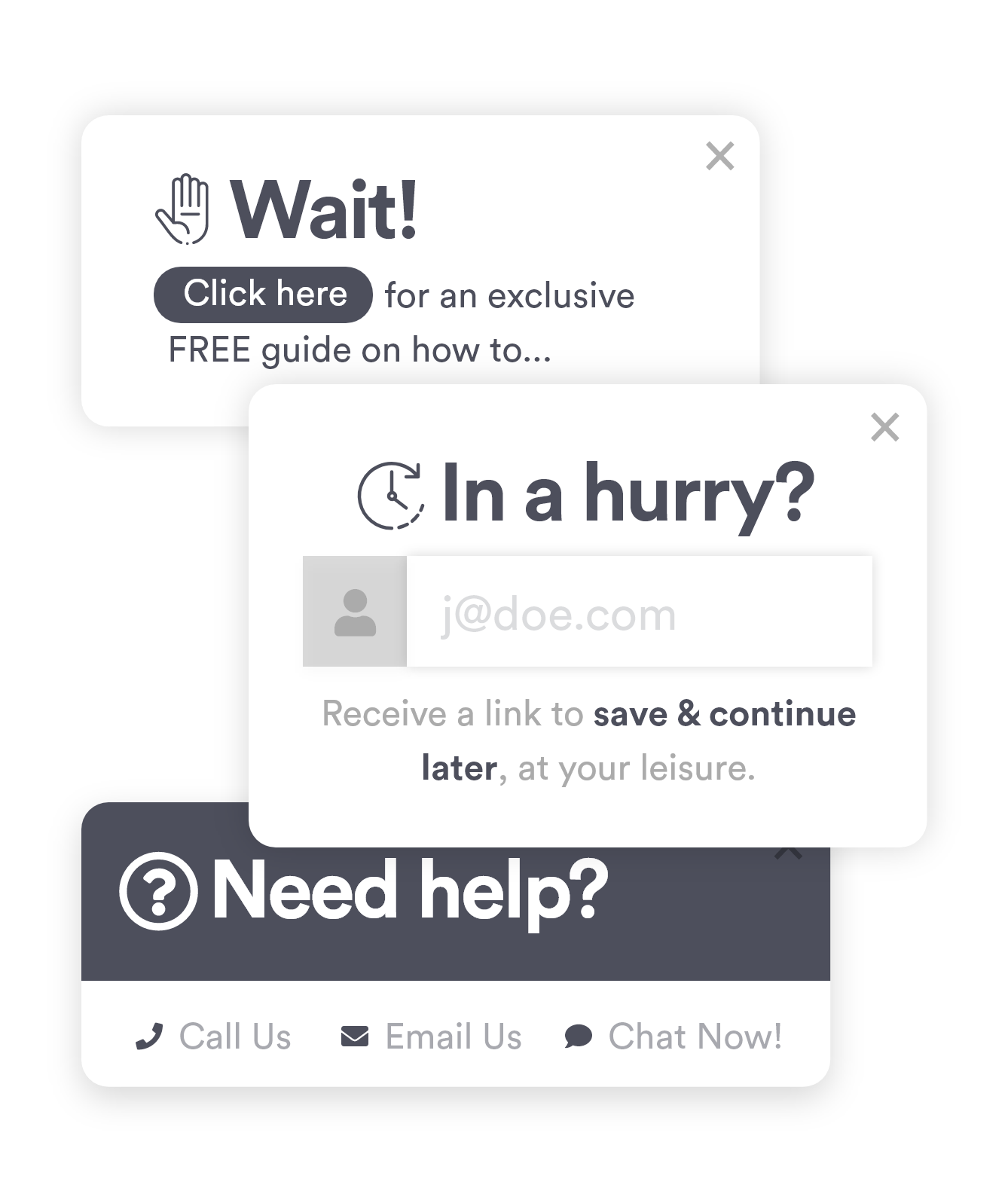 Experience Optimization
Guide users from first click to conversion.
A suite of subtle, smart triggers to help users along your funnel — whether they're stuck, in a hurry, or just not convinced yet!
Avg. Conversion Lift: +10% deals closed
Get Started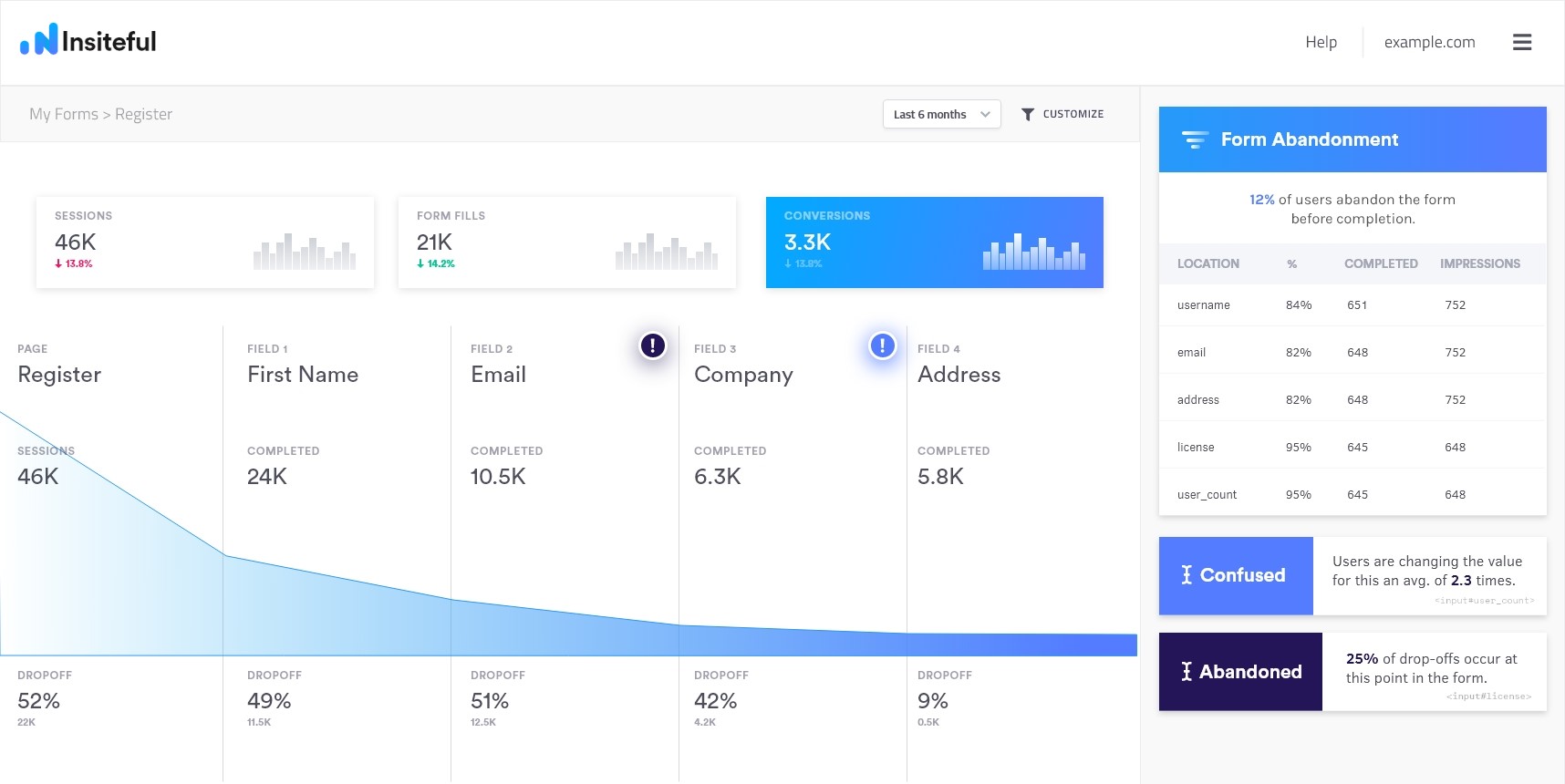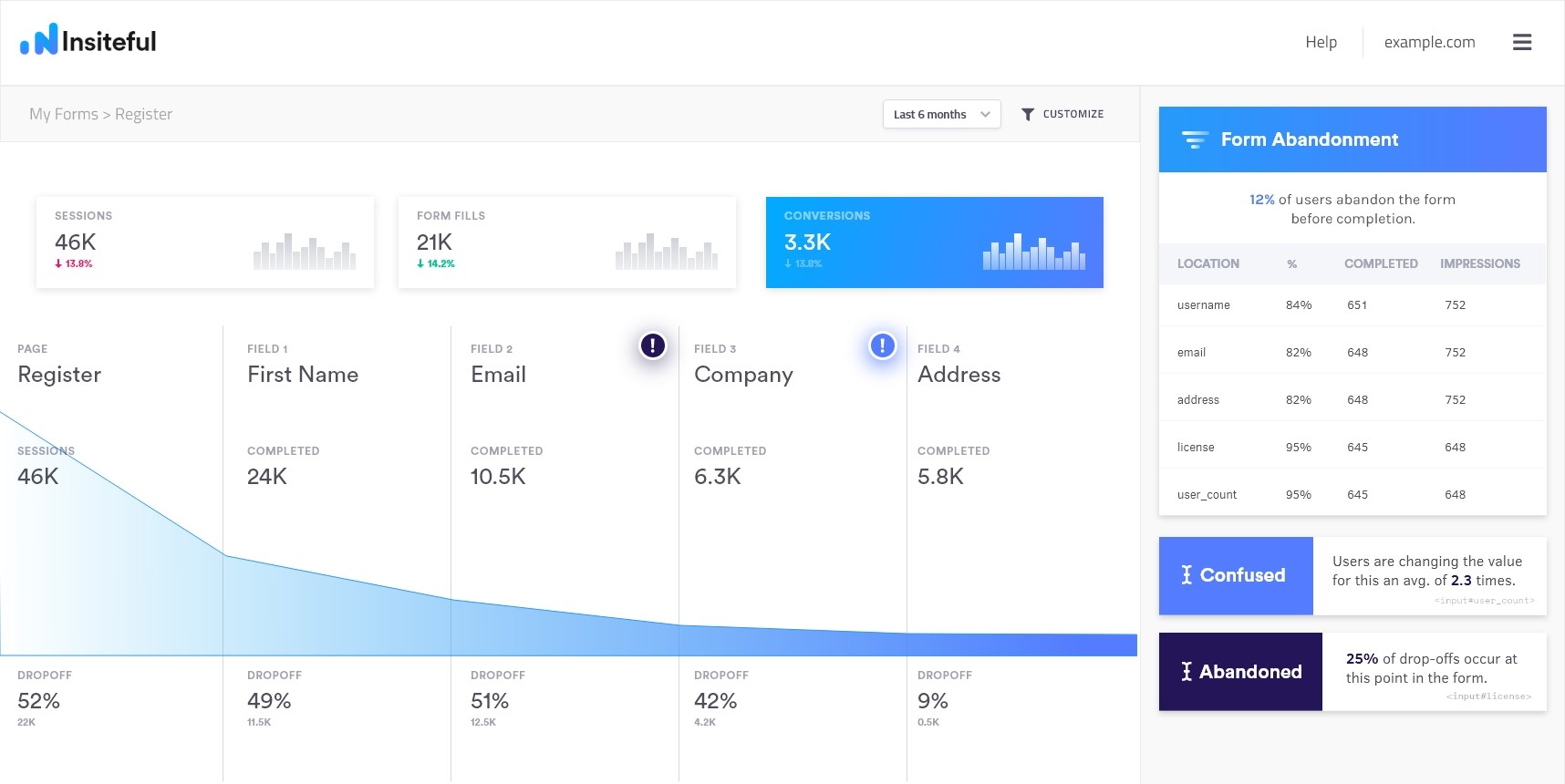 Funnel Analytics
Visualize your conversion funnel in one-click
No more track('event'). Auto-capture website usage data. Actionable insights. No nonsense analytics. Visualize your funnel.
Get Started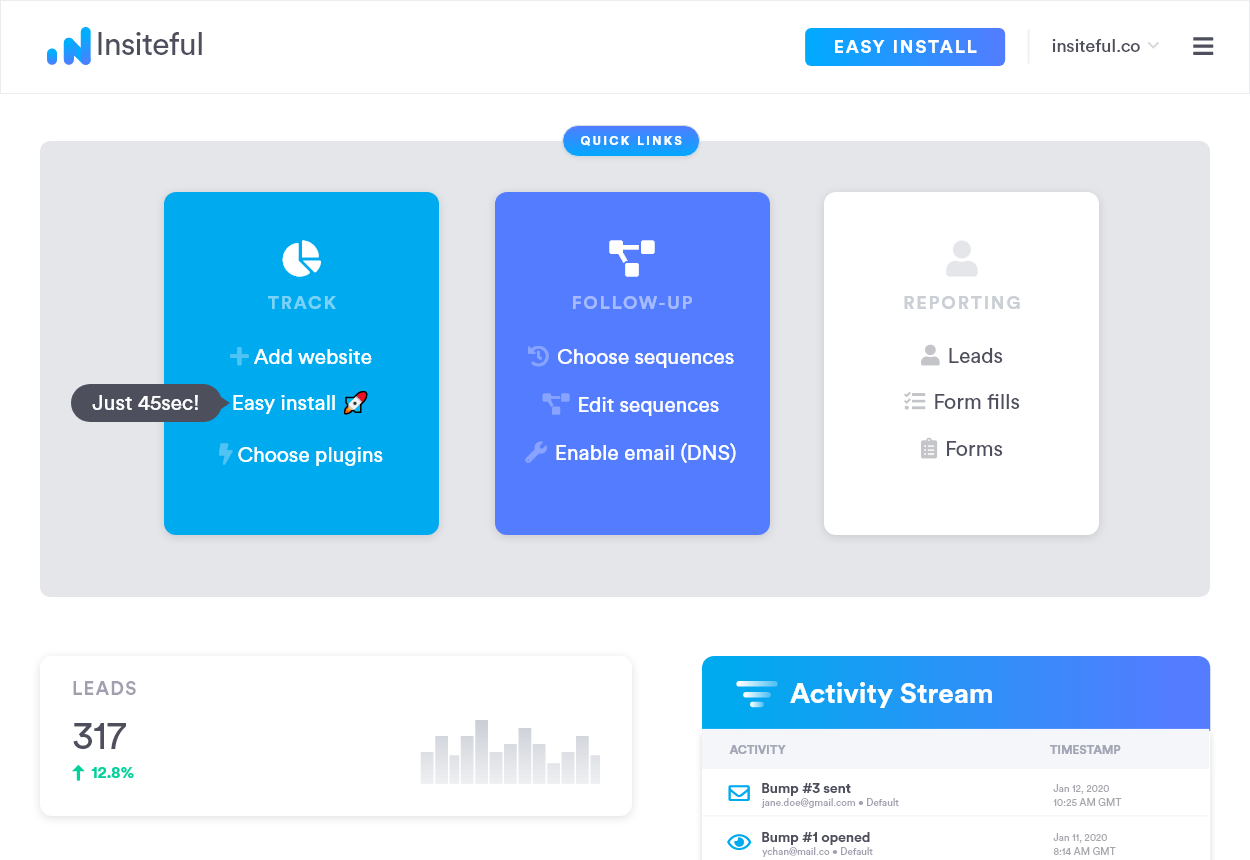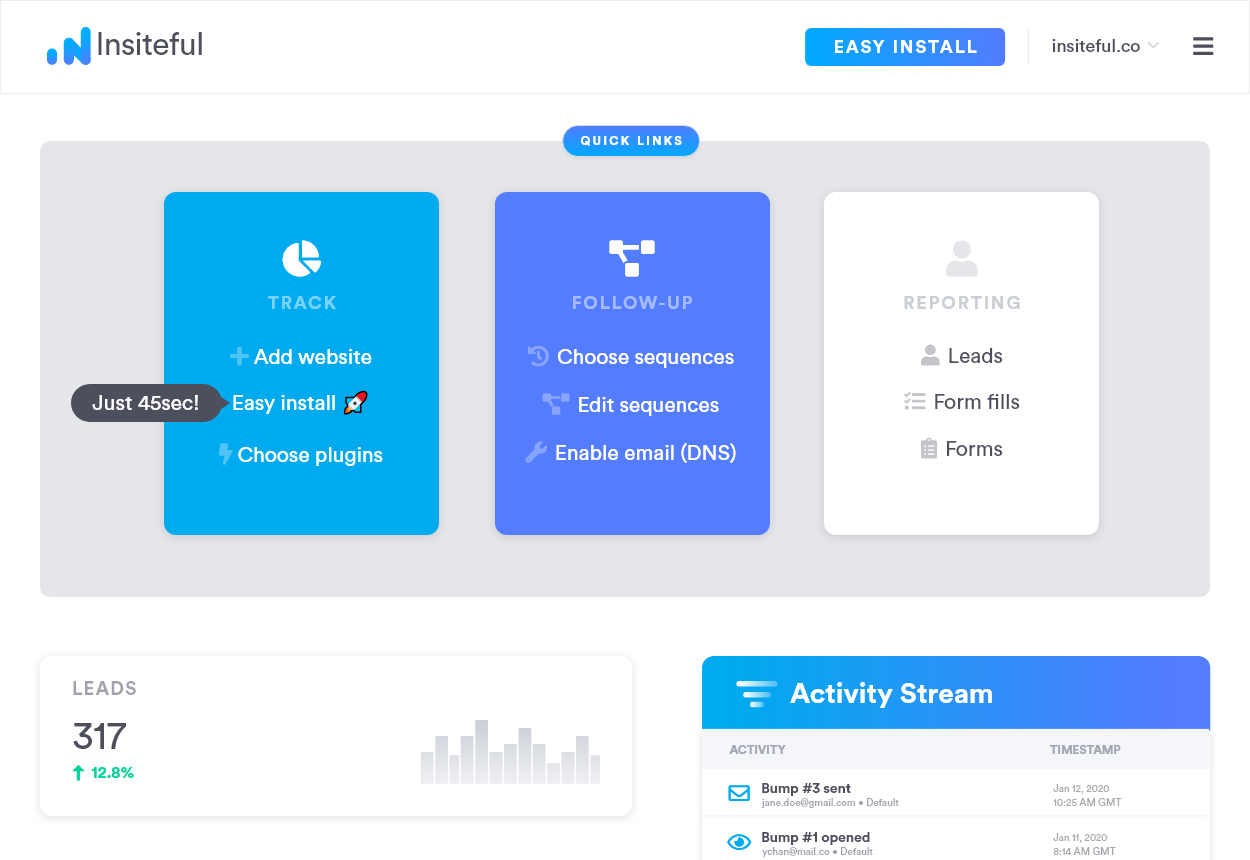 E.G. Follow-up automation, Repopulate/in-a-hurry permalink…