No more missed opportunities.™
Stop losing 74% of prospective sales online. Automagically optimize your funnels & recapture leads, with Insiteful™.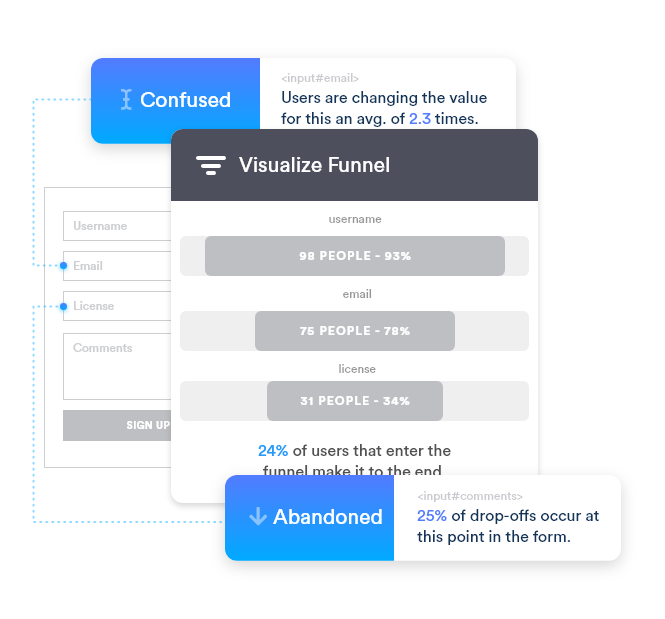 People wander off your website for a variety of reasons...
which translates to sales($) left on the table for your business. Optimizing your online sales funnel doesn't have to be a crap-shoot:
Get Started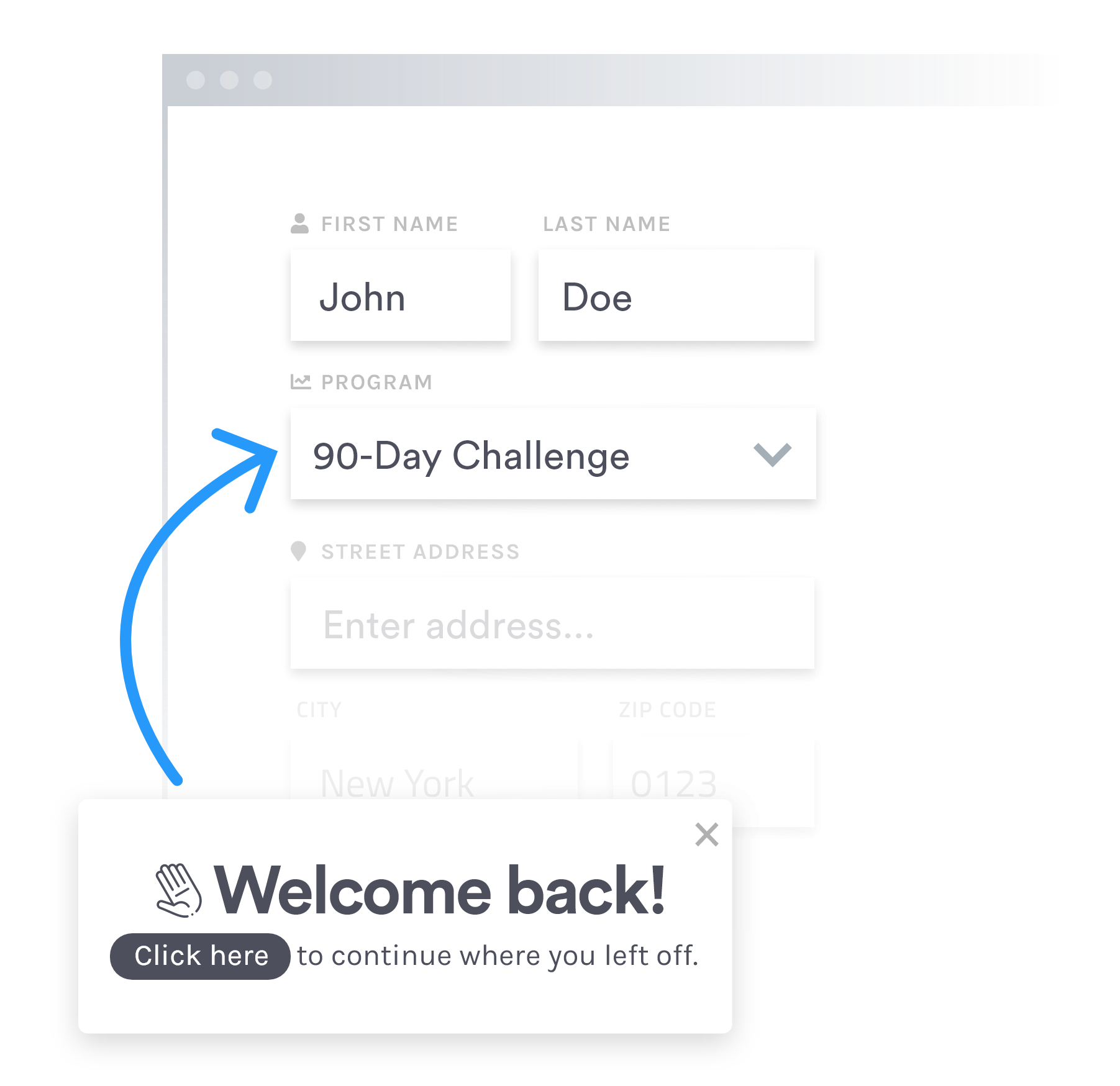 ...Insiteful™ makes sure they find their way back.
Improve your customer journey where it matters: Insiteful™ tracks, optimizes, and re-engages leads, from first click to conversion.
Get Started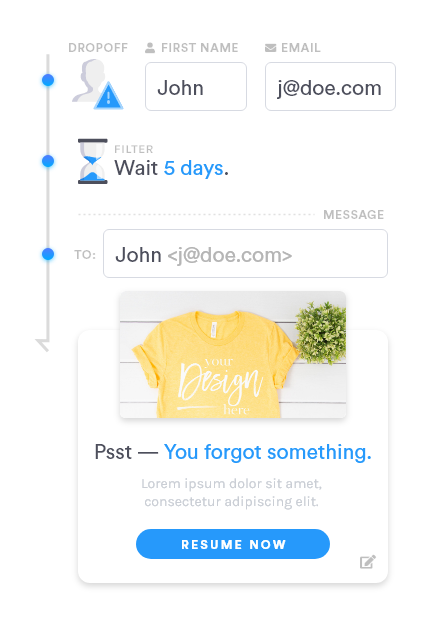 Automagically optimize your online sales funnels
A push-button solution with a library of one-click templates, follow-up sequences & smart triggers to seal the leaks in your funnel(s).
In-a-hurry? permalinks
Abandonment email automation
Welcome back reminder
Smart repopulate & form tracking
Reporting and analytics
Get Started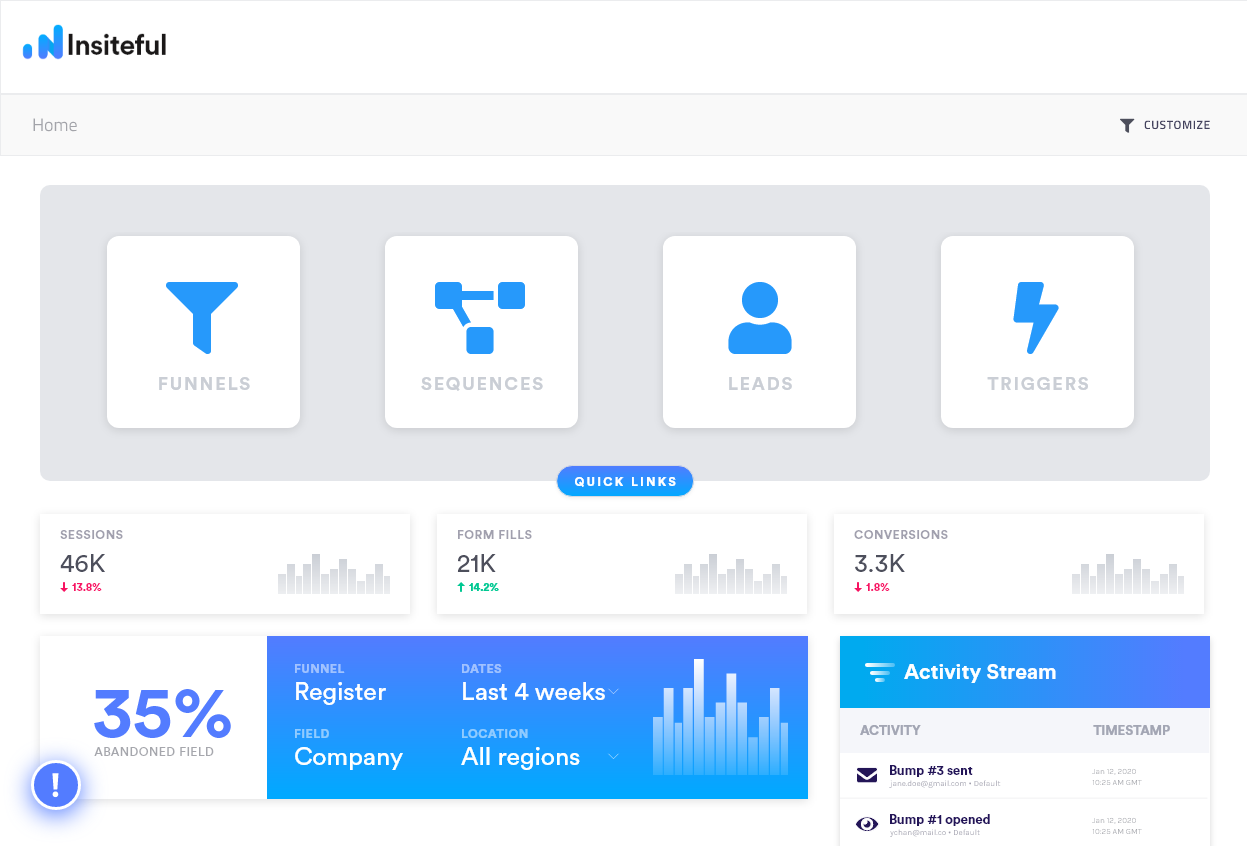 Add our tracking code
With just one line of Javascript, we'll be tracking your website visitor activity within seconds
Configure automations
Choose one of our done-for-you configurations, or customize your triggers, copy, and settings
Voilà! Close more deals
No more guesswork & hours on analytics: Insiteful™ automatically optimizes your online experience & re-engages leads.
Get Started Today & Start Closing More.
No credit card required. No strings attached.