Missed opportunity alerts for your existing forms.
no more missed opportunities™
Get more leads from your existing marketing efforts. Capture missed leads from incomplete form entries. Recover lost opportunities & boost revenue. 
Real-Time Missed Lead Alerts
When a phone or email lead is detected from an incomplete form response, Insiteful will immediately notify you via email.
Get notified in Slack, Teams, & more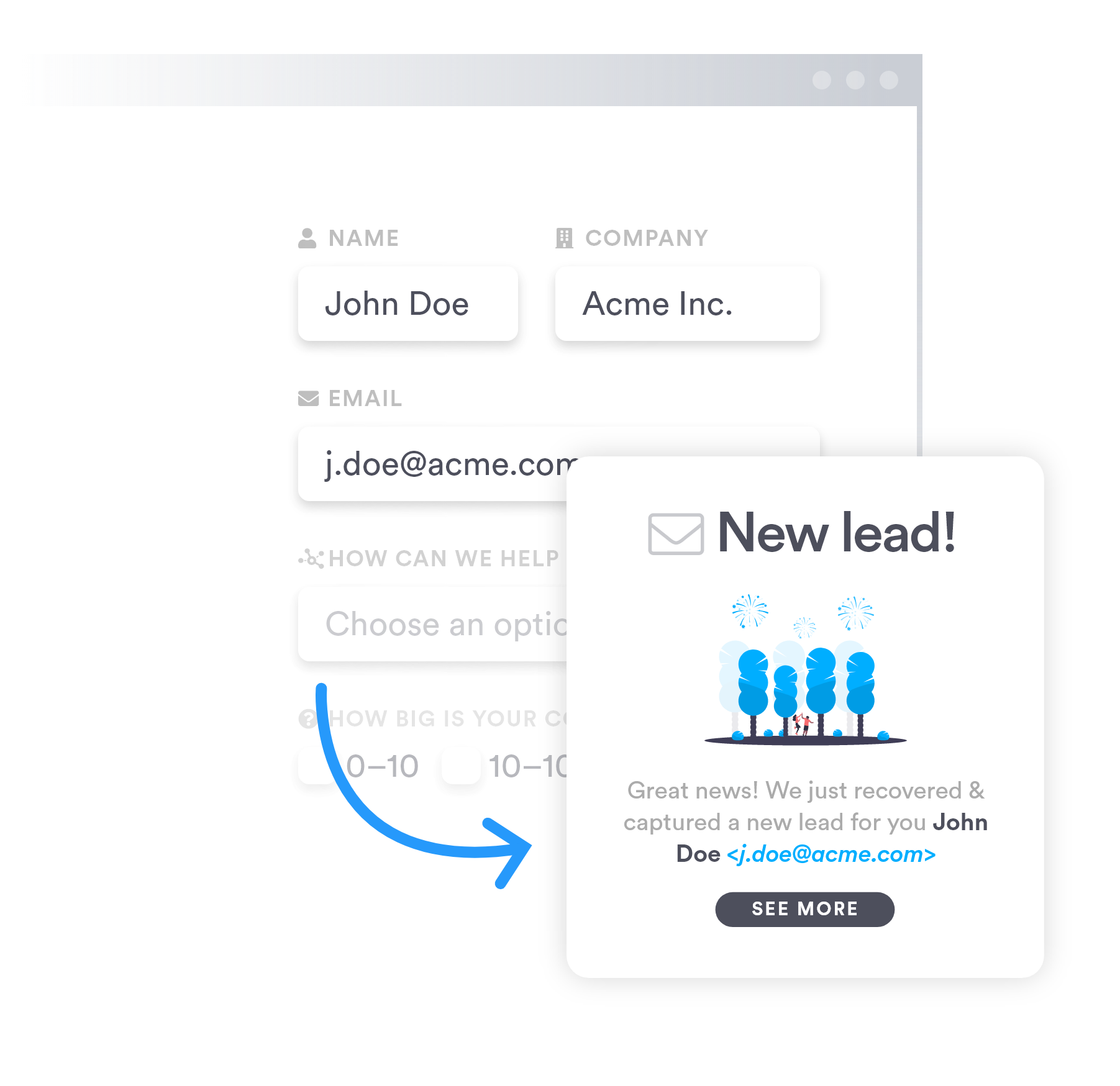 What are missed opportunity alerts?
Web forms are a key source of new business and bookings for many B2B & service businesses. For these companies, form abandonment can be a critical revenue loss leader. 
Insiteful's missed lead alert feature helps businesses identify and recover missed sales opportunities and high purchasing intent prospects from their existing forms. Our advanced tracking captures visitors' form entries in real-time, leveraging data from incomplete responses to provide you:
a) alerts for lost leads, with phone &/or email contact information, and
b) smart insights to identify bottlenecks in your UX (ie. confused or abandoned fields)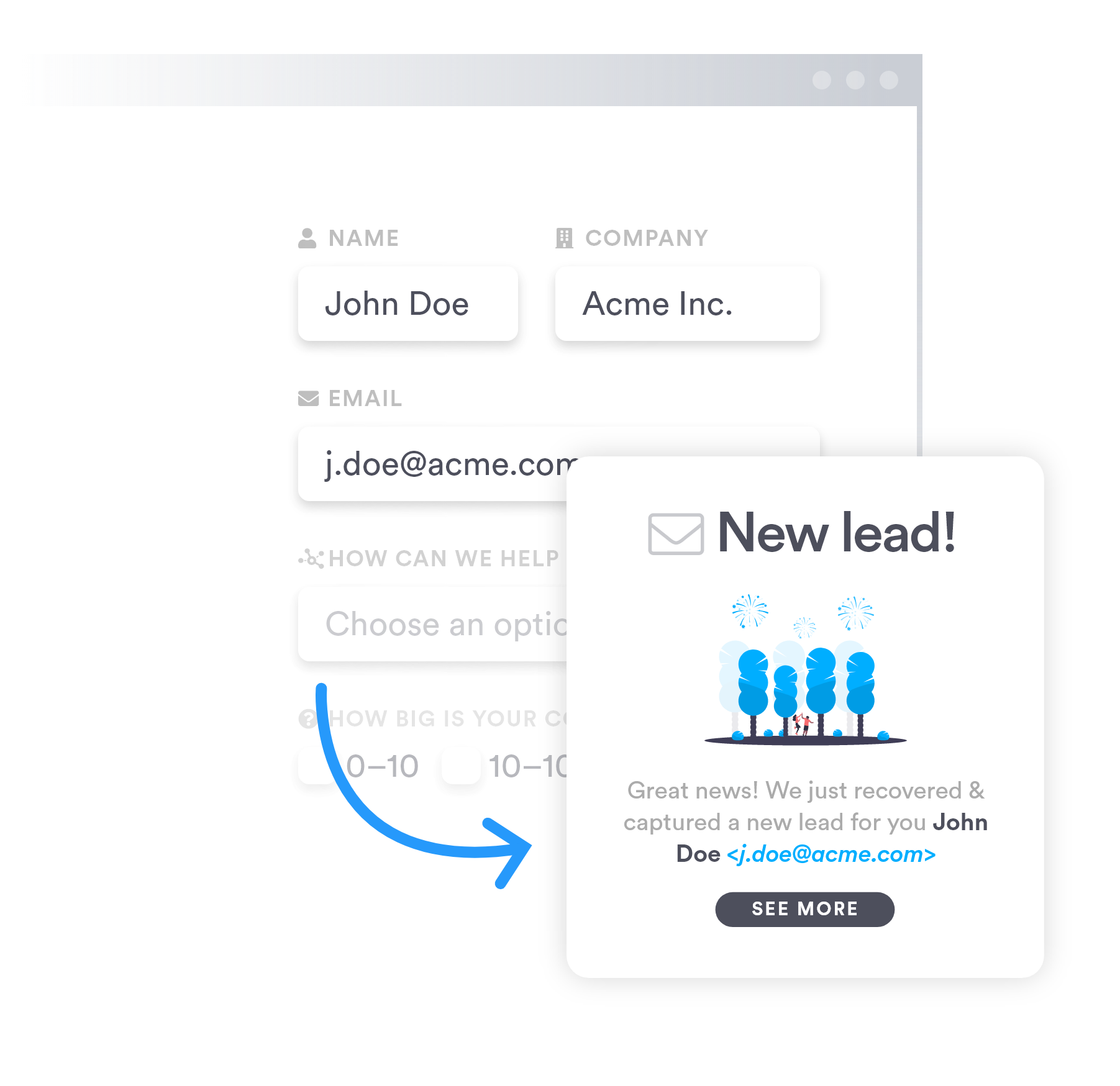 Avg. Conversion Lift: +12% deals closed
When a visitor starts filling out a form on your website, that usually tells you they are interested in your products. However, many of these users may not make it to the finish (a whopping 76% on average!)
Digital marketers lose many of their best-qualified leads due to form abandonment.
With Insiteful's missed opportunity alerts, you can proactively prevent prospective clients from taking their business elsewhere when they don't complete your lead forms.
form abandonment (n.)
when a visitors starts to fill out your lead form, but doesn't finish
Insiteful immediately notifies you and your team of email or phone leads that didn't finish submitting one of your forms, so you can proactively follow up with warm prospects and recover opportunities you would otherwise be unaware of.
Alerts are sent to you via email by default, but you can easily set up missed opportunity alerts via Slack or Microsoft Teams, so your whole team gets notified right away. Insiteful will include all important customer information (ie. phone or email contact) and any relevant analytics data so you can convert missed opportunities & improve your online user experience.
Missed opportunities are one of the leading reasons why businesses lose money online, without even knowing about it! 
With Insiteful's missed lead alerts and turnkey form abandonment solution, you can increase your marketing efficiency without having to increase your advertising spend. Never miss another opportunity: get a second chance to convert prospects with Insiteful.
Sign up to try Insiteful today and turn missed opportunities into sales for your business!
Other ways to rescue missed leads with Insiteful:
Learn how you can automagically increase revenue & bookings and boost conversions performance with Insiteful, the turnkey form tracking and optimization solution trusted by top marketers.