Adobe Experience Manager (AEM) form analytics are expensive
Adobe offers built-in form analytics as part of the Adobe Experience Manager (AEM) platform. However, using AEM as your form tracking solution is not quite easy, nor necessarily cost-effective:
Adobe charges you every time an analytics rule fires — which is usually only a few times per page load, but depending on the number of form fields involved, could range up to dozens to a hundred or more server calls per form submission (or abandonment) for larger forms. According to Adobe's official documentation, AEM will make 13 different server calls to record user interactions with your forms. As you can imagine, this quickly adds up to make Adobe/AEM a fairly pricey option for tracking your forms.
Additionally, installing and configure Adobe's form analytics isn't too simple either: creating your first report requires over 17 steps, and enabling tracking requires setting up both a Cloud Service Configuration and Cloud Service Framework in Adobe.
For users seeking a cheaper & friendlier alternative for form tracking, Insiteful is the perfect solution for you.
In comparison, Insiteful offers transparent, flat-fee monthly pricing and you can track unlimited submissions, regardless of which plan you choose. Installing Insiteful takes under 90 seconds: just the simple matter of copying & pasting our tracking script (no coding knowledge or advanced configuration required).
Also, Insiteful can track virtually any form you need: whether built in AEM, or elsewhere.
The best alternative for Adobe Form Analytics
For Adobe Analytics users seeking a new form tracking solution, there's a simple alternative: Insiteful.
Insiteful offers the same kind of form abandonment tracking and funnel charts as Adobe Analytics — except it takes <90sec to set up (simple copy & paste) and comes at a transparent, flat-fee price!
Get instant insights with even more actionable data than you had with Adobe: Insiteful's robust feature set includes funnel analysis, form field bottlenecks, partial entry tracking & more!
Increase your conversions by improving your online forms. Capture missed leads that filled out your forms but did not complete them and identify friction points causing drop-offs. Insiteful's turnkey form tracking automates conversion optimization: you not only get form funnel analytics & field-level insights, but also missed lead alerts and no-code power-ups (that help more visitors complete your forms).
Some of the features you'll get with Insiteful:
In just a couple clicks, you can go from what you used to have (with Adobe):
…to virtually identical form funnel analytics, with more insights (via Insiteful.co, pictured below):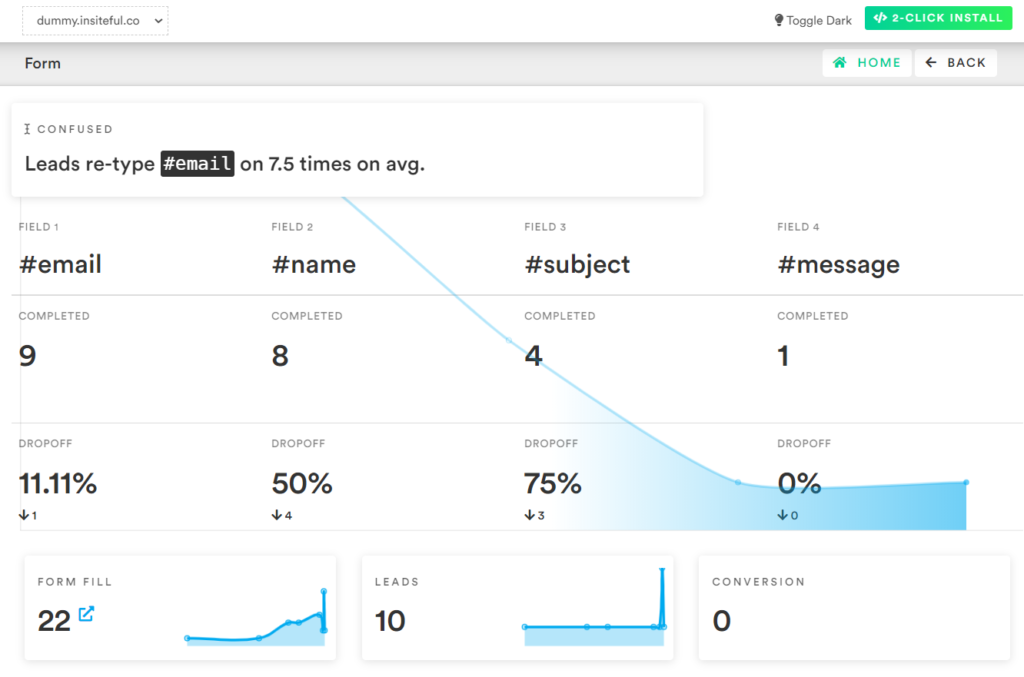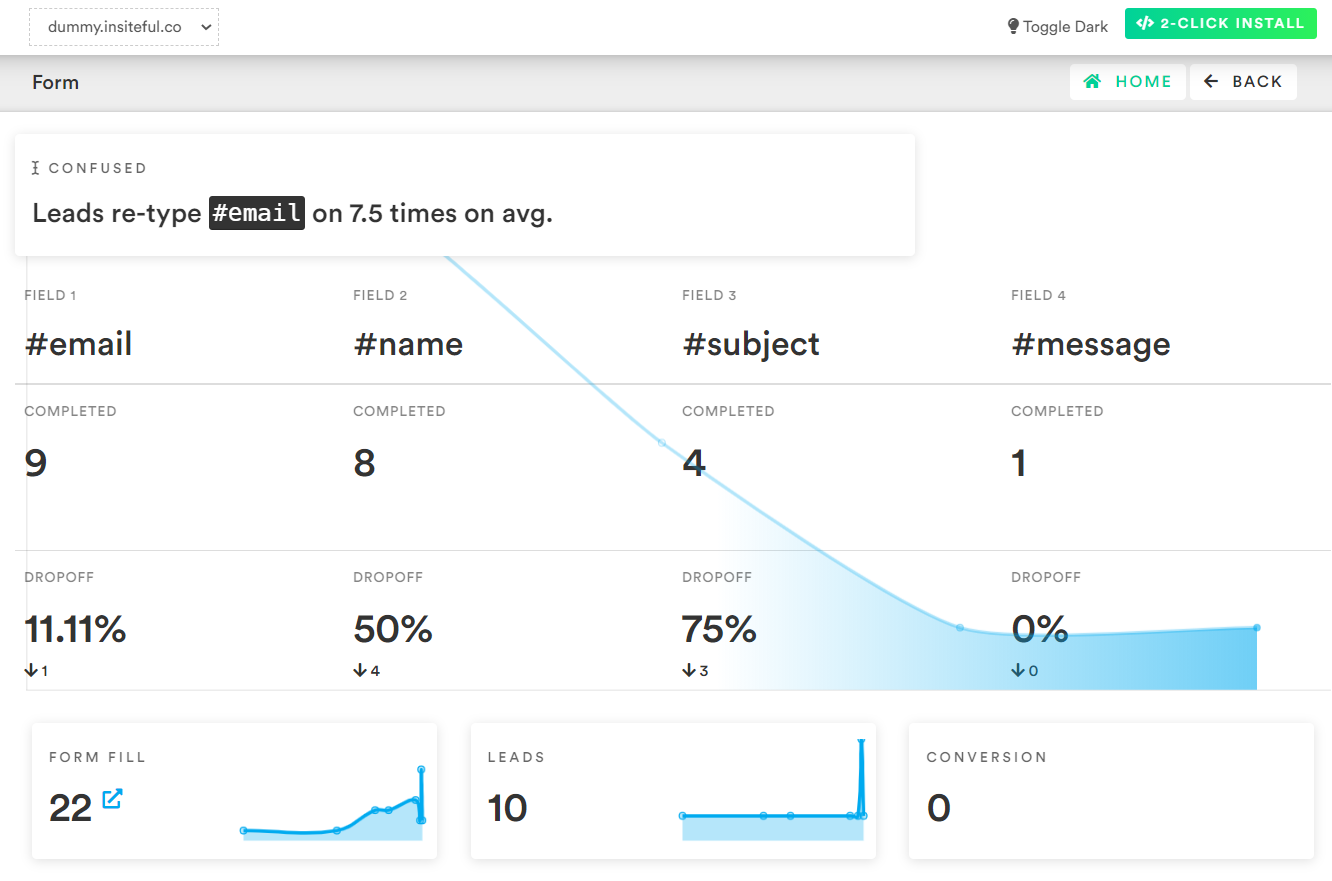 Why Insiteful
We understand the value of being able to track your website visitor's journey through the conversion funnel, which is why Insiteful is focused on streamlining your form tracking insights.
Studies estimate an average of 3 in 4 potential customers abandon your web forms before submitting / completion — with traditional analytics (ie. Google), marketers have no way to know when this happens!
Insiteful has all the tools you need to prevent lost leads and boost conversions:
Capture unfinished form responses & partial leads. Unveil the reasons behind form abandonment. Automagically increase your form conversion rates.
Try Insiteful today and start closing more leads from your existing forms! If you're interested in a live demo, just click here to see Insiteful in action.
Was this post helpful?
Let us know if you liked the post. That's the only way we can improve.