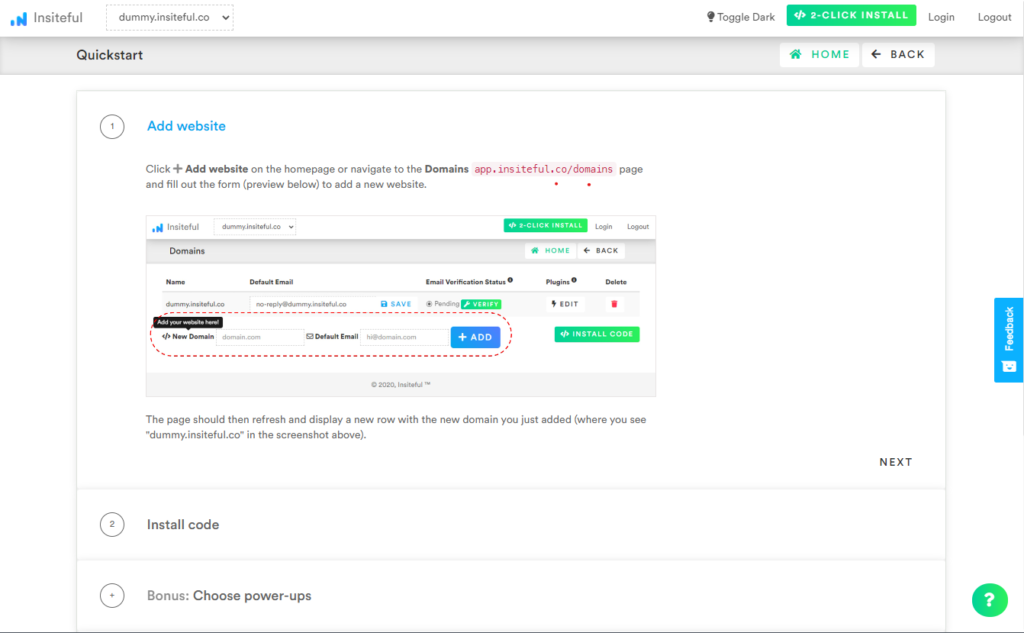 For your convenience, we've summarized it briefly here:
How-to install Insiteful
Add your website: Just login & visit the Domains page and add your website where indicated.
Install code:  Copy & paste the Javascript code on the Install page into the <body> of any web page &/or form(s) you'd like to track and optimize.
…and you're set! That's all there is to it—
How-to test your Insiteful partial form tracking is working
Now that you've got everything installed, you can easily test it out by either using the Insiteful Debugger extension, or manually filling out a form!
Try navigating to a form where you installed Insiteful and enter some dummy data (e.g. "John Doe"<[email protected]>), then drop off the page without clicking submit / completing your response.
You should receive an email notifying you of the new lead, and the data you entered should pop up on the Leads and Live page — as seen below.
How-to resolve any issues
Having trouble? Make sure you've got the correct domain selected in the main domain dropdown (see below).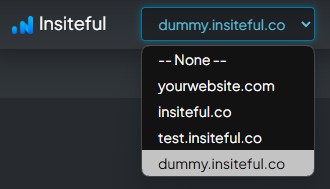 If you notice form tracking working fine (ie. data is appearing on the Live page) but new leads are not being detected, you may need quickly configure your form's Mapping (est. 2 – 3 minutes). Such forms may require you to briefly manually specify what each form field means: just a few clicks with our intuitive interface (screenshot below), avail

Was this post helpful?
Let us know if you liked the post. That's the only way we can improve.